Charter Private Airliners For Large Groups, Teams, or Corporate Travel
Leverage private aviation for your next group flight
SimpleCharters is the leading platform for booking private charter flights instantly, with no membership-fees or upfront costs. By combining cutting edge technology with the privately-owned fleets of aircraft around the world, SimpleCharters provides travelers with unparalleled access to the perfect aircraft for each mission.
With experience organizing large group charter flights for between 30 and over 400 passengers, the team at SimpleCharters is available at your convenience.
Fly direct and nonstop with private shuttle flights
Unlike flying commercial airlines, by utilizing private aviation you'll be able to keep your group together for the entire trip. Combined with the ability to use private terminals, flying your large group has never been easier.
How many people can fit on a private airliner?
For executive style private jets, typically between 4-16 people. For groups over 15 people it's typically more cost-effective to charter aircraft configured as an airliner. For short flights with up to 19 people, a Turboprop Airliner such as the Beechcraft 1900 is ideal. For groups up to 30, we would recommend utilizing a small regional jet, such as the Embraer 135LR jet. Lastly, for larger groups of 30+ a Boeing 737 is recommended with the ability to comfortably sit in excess of 100 passengers.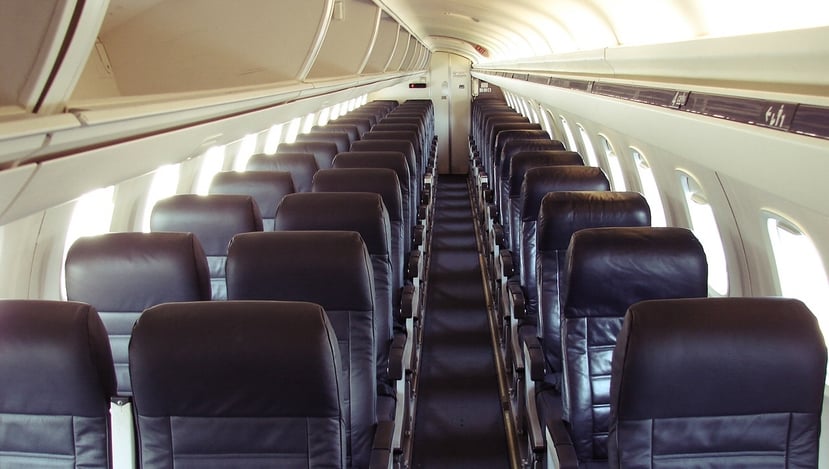 Looking to learn more about SimpleCharters?
If you're looking to learn more about the SimpleCharters platform for booking private aviation, download our free overview PDF for an in-depth look.